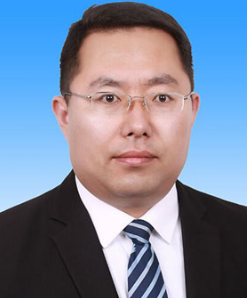 Personal Information
Personal Information
E-Mail:

bda2866d7e5ab890e57c9935d1edaa1de4d5a65a83c886dd10382123b9c3735b3865f1d59ab7a70753498564c0ec7fc9eaa0d7e77ee4a5061b1eb5bf3c1fb7f6314edd753351c9cd1bdbb044b12bae11e8fdd55d47738da09b4eafb5a671ff3eb9b26dd1fd7b62bf1502266554701a763c841e9457b91b706a1e3010f57e97e1

School/Department:

矿业工程学院

Gender:

Male

Degree:

Doctor

Professional Title:

Professor

Alma Mater:

中国矿业大学

Teacher College:

矿业工程学院

Other Contact Information
ZipCode:5e964d2930e0b2721ec6f4385128b53ab624f63bdefb50b54eb40cf0a1689e742b2fc16bcdd8ea1606e745c90434e520032f3579767eb843c63abc5d3f04627812ff6fe34d0610de4c43deed3c407c7493327050f647f8ef836b78c92fdd003220dca844dd48136f327af7ba49dee213d39a8f4b2ae12cc123bda23e235d3b58

PostalAddress:9dfeac053ae447b96e7730f22000057e63279b2e52ec08b37fa599d94596f869aced4e4ec7738466e833a11bd053c8b6df2d8dcff07a12c8d1258e5630109767f7a1531f1597c434f65cc96649463b4cedd12c5c6199e6f4cb226796cae90d7ad4e09ce00c6bdd20e10154a0cfecf5a8146fbbf43f875b08a71ffac9f5e8edc6

OfficePhone:490c347de12b5d683e02aae039537881f11a66e8429bb53a124b2c0c524e261901238c86ac7e014f0da70ed3a58898de7a7ced745781c54e93ed222678a81a0e75cafc4e1e4e5dcf439131da0f9bef76a9503809640b4f3adc5ba935efb3186effd1f91c898a081292073694aa68f516a83b276f0e01d435e1d6c8114a7a579e

Telephone:5f75de98f36370930a6ccea3b8abbf3f52f7aa7672c82d9875ff1f63431f025e6a3d00068a8fbab41af82131ebe4dcf8cf945f8083b3308f9a9cebe2b47983a064a6347a08b0b3edc2d6f17ef27a5c733507e2ffb4068607f99f96d1f09c68b7a7c69e8a852fdbc568ca1c6bf17edba2ce7291d14d42340a8a808b880a428382

Email:72af94e1d19f1c48f5dfbffcbd7cc1fda95cdee51c40e430708ee401722882bbc93efbc7ad73a5219f8c3eb11d358d0508916fdb58ef1524c1e8892347d61b35a5646c3ee1bf58c10fb640a322293fd519e00bdf03ee7db28f503b0fed38665a07fa4179f2a47f2cf23b247a28689edbf0a92a6bde57b4850a5c42aa5d64fa52
Profile
Ma liqiang, (born in 1979 in Ningxia Wuzhong, male, the Hui Nationality, PhD) is professor and doctoral supervisor and he is also the vice dean in School of Mines.
  From September 1997 to December 2007, he completed undergraduate, postgraduate and doctoral studies in China University of Mining and Technology. During undergraduate study, he was awarded "Outstanding University Student Award" and "Board of Directors Scholarship" by IET education foundation, and was awarded "Merit student of Jiangsu Province". Master thesis was awarded "one of top 100 master theses in Jiangsu Province". Doctoral thesis was funded by "Innovation Plan for Postgraduates in Jiangsu Province".
  He was associate professor in 2009, doctoral supervisor in 2010 and professor in 2012. From 2011 to 2012, he studied tunnel and underground engineering in Tongji university. From 2015 to 2016, he studies Geological sciences and rock mechanics in G3 laboratory (Geomechanics, Geofluids and Geohazards )in The Pennsylvania State University.
  The main research work is water conservation mining and ground control. Research achievements have won 1 second prize of national science and technology progress (2011), 3 first prizes and 5 second prizes of provincial-level and ministerial-level science and technology progress, and 1 second prize of technological invention of the ministry of education (2018). He has obtained more than 30 domestic authorized invention patents as the first right holder and more than 10 foreign authorized invention patents. He has published 3 academic monographs and edited 2 textbooks. He has published more than 30 papers in SCI and more than 50 papers in EI as the first author or corresponding author. He has directed the completed or uncompleted projects of National Natural Science Foundation of China, New Century Excellent Talents Project of Ministry of Education, and Sub-project of Advantageous Disciplines in Jiangsu Province, etc. He completed "863" and "973" programs and other projects as the research backbone, and he was responsible for more than 50 joint scientific and technological projects.
  He was selected as "Outstanding Talents of New Century" (2012) by the Ministry of Education, "Distinguished Professor of Top 100 program" (2017) by shaanxi province, "Young and Middle-aged Academic Leaders of Qinglan Project in Jiangsu Province "(2012) and " 333 High-level Talents Training Project "(2014) by Jiangsu Province. He was awarded the "May 4th" Medal of China Coal Youth (2015), Sun Yueqi Youth Science and Technology Award (2014) and Jiangsu Province Youth Master (2014), etc.
Educational Experience
2004.9 to 2007.12

中国矿业大学 | 采矿工程 | Doctor | 研究生毕业

2001.9 to 2004.7

中国矿业大学 | 采矿工程 | 硕士 | 研究生毕业

1994.9 to 1997.7

宁夏吴忠中学 | 高中毕业

1997.9 to 2001.7

中国矿业大学 | 采矿工程 | 学士 | 本科毕业
Work Experience
2004.7 to Now

矿业工程学院 | 采矿工程系 | 副院长
Research Focus
Social Affiliations
南非采矿与冶金协会(SAIMM)资格审查委员会委员、SAIMM中国分会会长;

《International Journal of Mining Science and Technology》SCI收期刊青年编委会委员(Top期刊);

《采矿与安全工程学报》编委会委员(EI期刊);

《Energy Engineering》编委会委员(EI期刊)

江苏省青年科学家年会执行委员(组织召开了"首届矿业工程青年科学家论坛")

国际岩石力学学会(ISRM)会员、中国岩石力学学会员、中国煤炭学会会员
Name of Research Group:
No content